Online advertising is referred as the type of marketing done for a product using internet as the medium. For someone who is newly moved to Singapore and shortly opening an apparel boutique, the VISIBILITI Online Advertising Singapore works wonders but also requires to cross check the methodology being applied. Fast moving digital world is demanding the online marketing or advertisement a must for firms from any domain and specialization. It is the easiest way to approach the targeted audience in any form of online marketing, but it has its own cons that have to be kept in mind too.
Pros – The advantages are little inexpensive, gratification, testing, geo-target and exposure.
* Inexpensive / cost effective – When compared with any advertising on newspaper, TV spots and FM an online banner is cost effective and economical.
* Gratification – If the online advertising or marketing is about any products that were sold, it is easy for a customer to shop at the convenience of sitting at their own home which is the biggest advantage that can never be beaten, because lack of time and busy with personal work is today's trend.
* Testing – If the marketing or advertising is made through distributing pamphlet, calculating the response or to understand if people like it is a very slow process. In online to measure any kind of positive or negative response can happen over a snap. One can modify and tune them as per the response received.
* Targeting – Observing the trend of which geographical audience are watching the ad, helps creating new ads that can connect the local audience.
* Exposure – Since there is no holiday for any online ad, it is on air for the people 24X7.
Cons – The disadvantages are like excessive advertising, Measuring, Scope, Many options
* Excessive advertising – Drawing attention of customer is common in any form of advertising be it online or offline. But, that should never hold vast information. Always campaign in as simple and creative way as possible that will convey the message straight and connect emotionally.
* Measuring – To measure success become paralyzing in the online mode of advertising because there will be as many forms of statistics available. So, it is always suggested to have clarity on what should be a measure to success like sales or clicks or what?
* Scope – Though the current trend shows many viewers for online advertising, there are few who still depend on traditional advertising, so better opt two versions and check the scope of marketing in every way possible.
* Many options – Customers have many options with the availability of hundreds and thousands of websites doing same thing. But, the difference can be made by choosing the right website to display ads for the niche audience.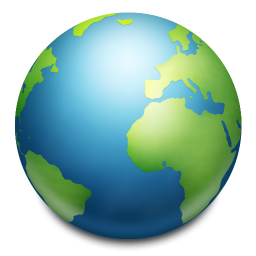 With these insights make an evaluation before starting the campaign online by looking at each pros and cons. So, happy advertising!